For a couple of months now I've been getting messages with the hair masks you recommend. Believe it or not, I've tested them and made detailed notes on the benefits, ingredients and efficiency! I decided to round them up in one post and this is how a really cool ranking of top-recommended hair masks came to being! Check out which item proved the best!
Test of Highest-Rated Hair Masks
Nanoil Keratin Hair Mask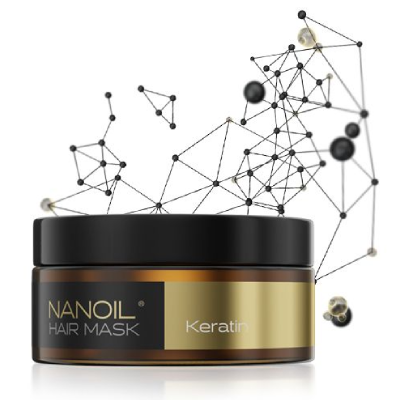 So many of you recommended this mask that I couldn't not test it, and I definitely don't regret doing so. Nanoil turns out to be the best keratin hair treatment that has ever been made! I'm sure you've come across the product because it's taking over the Internet, getting extremely popular and receiving rave reviews. Some of you told me the Nanoil Keratin Hair Mask is like an instantly beautifying treatment and it's true – it gave me the best-looking, shiny hairdo right off. The greatest mask to use before a night out, a date, an important event. Hair is smooth and holds the style I create looking amazing. A good formula (combo of hydrolyzed keratin and panthenol), great price, big jar – marvelous!
Obviously the mask doesn't only make hair look better but also brilliantly revives it – you can clearly see and feel the strands get stronger and healthier. I recommend it for any type of hair, from damaged to healthy, thick, fine or oily. The mask doesn't weigh hair down. It's easy to use and rinse. Definitely worth using! <3
Learn more – www.nanoil.co.uk
Kevin Murphy Hydrate Me Masque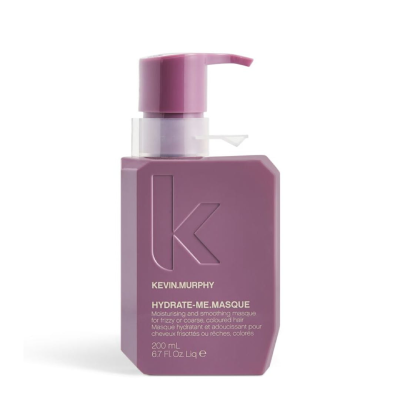 I'm sure any hair-care buff dies to try products by Kevin Murphy. They're always rated highly. Naturally, the prestige entails big costs so they're not the most economical choice. I think we can have several really effective treatments for such a high price of one product. When it comes to effects, Kevin Murphy's Hydrate Me Masque works really well. It's a moisturizing-and-smoothing mask – I recommend it for dry and damaged hair.
One of the components is a Kakadu plum extract which ramps up hydration and adds to hair health, as well as stimulates production of elastin and collagen helping us maintain shine and resilience of hair. Kevin Murphy Hydrate Me Masque is an excellent pick for fine hair prone to oil buildup – non-overburdening and easily rinsed. Generally speaking it's a really cool hair mask but I do believe it's overpriced despite the great effects.
Rene Furterer Absolue Keratine Ultimate Regenerating Mask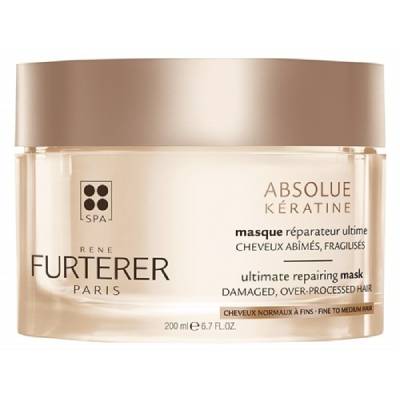 Well… it's yet another pricey hair mask. I hadn't heard of it and wouldn't have bought it if not for so many of you who recommended it. I felt like I needed to give it a try too. And I also liked the amazing natural ingredients. Rene Furterer Absolue Keratine Ultimate Regenerating Mask can be called a 2-in-1 treatment because it contains precious proteins (keratin) and emollients (natural oils). It's quite thick so don't use too much to avoid the awful, flat strands that I got when I applied the mask too generously (it looked tragic). With a small amount it should be fine.
Without doubts this product is great if you want stronger, revived hair. It contains a rare type of keratin proteins derived from herbs. Does that translate to better results? I've spotted it means the mask takes more time to produce effects… Still, it does improve the condition of hair, helps detangle and tame frizzy strands. One of the best hair masks I've used.
Alterna Caviar Replenishing Moisture
Alterna is one of my favorite beauty brands. Their products never let me down so I was super happy to see you recommended Alterna Caviar Replenishing Moisture. It proved a success! I loved it for the effects, a container that lasted long, and an amazing scent (it stays on hair long). It left my hair softer, very smooth, glossy, no longer flat and limp-looking. I also think it revived my hair color over time.
Alterna Caviar Replenishing Moisture is a perfect mask for dry strands because it deeply moisturizes. The brand is known for using the enzymtherapy technology in all products, including this hair mask. The formula includes caviar extract, vitamin C and beneficial omega-3 fatty acids. Are there any negatives? Definitely the price is very high.
Kérastase Discipline Maskeratine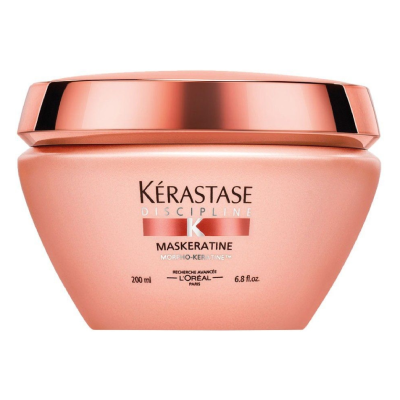 Kérastase enjoys great popularity and is a top choice of many salon owners. The high price wouldn't hurt that much if the products produced desired effects. Unfortunately the Kérastase Discipline Maskeratine that I was recommended failed completely on my strands. Maybe it's because of too many alcohols in the formula. It left my hair dull, stiff and really hard to manage. I tried to give it a few more shots.
Mixing it with argan oil was the only thing that made it work slightly better, but then I simply didn't feel like using it again so I gave it to my friend who's got bleached hair – she says it worked okay. Tbh, I think a mask that holds only one conditioning ingredient – keratin – shouldn't be so costly.
Moroccanoil Restorative Hair Mask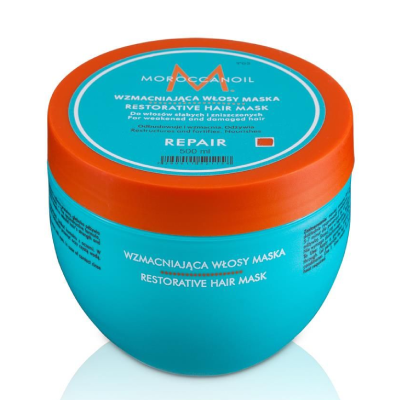 Is there someone who doesn't know the world-famous Moroccanoil Restorative Hair Mask? I reached out for it even before you recommended it, but your recommendation made me want to try it even more! Some of you never used it and asked me to test it. You were, as much as I, curious about the phenomenon of the Moroccanoil Restorative Hair Mask.
Yeah, what is it? When you look through the INCI list, you'll see there's nothing worth-noting except for argan oil, shea butter and plant-derived proteins – there are many similar formulas on the market and they don't cost that much. It's a good conditioning product, but I think I won't buy it again.
That's the end of my roundup of the masks you recommended or asked me to test. Which one seems the best to you? Do you think the list is missing some other items? Let me know if you've used any of the above and what effects it had on your hairdos. Till next time!